Halo Engagement Rings
Is it any wonder that so many women are passionate about halo engagement rings? Few designs flatter a stone with more authority than that of a glistening diamond halo.
The contrasting silhouette of brilliant white diamonds framing a center stone has become all the fashion rage. Coveted by women of all social statuses, halo rings can be seen in every fine jewelry store and on the hands of countless brides across the world.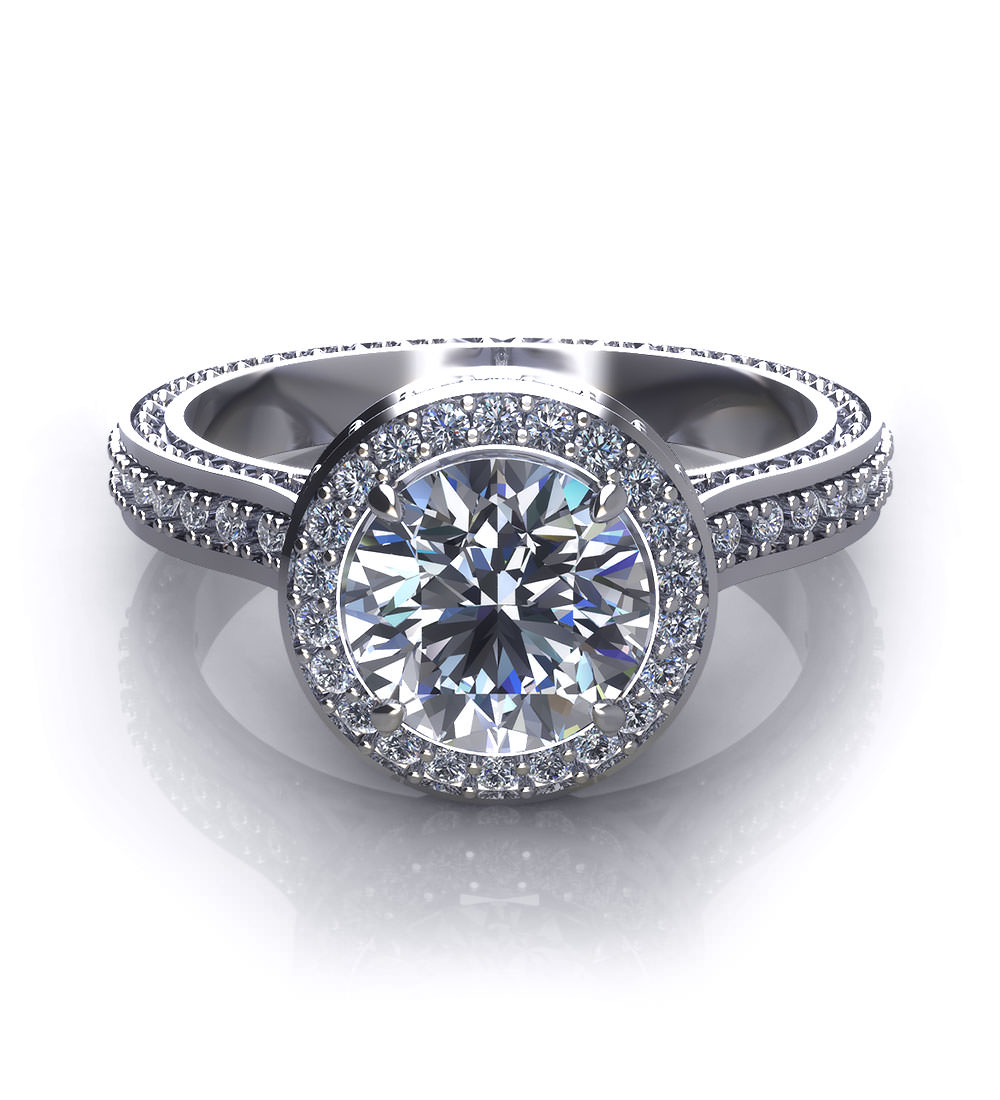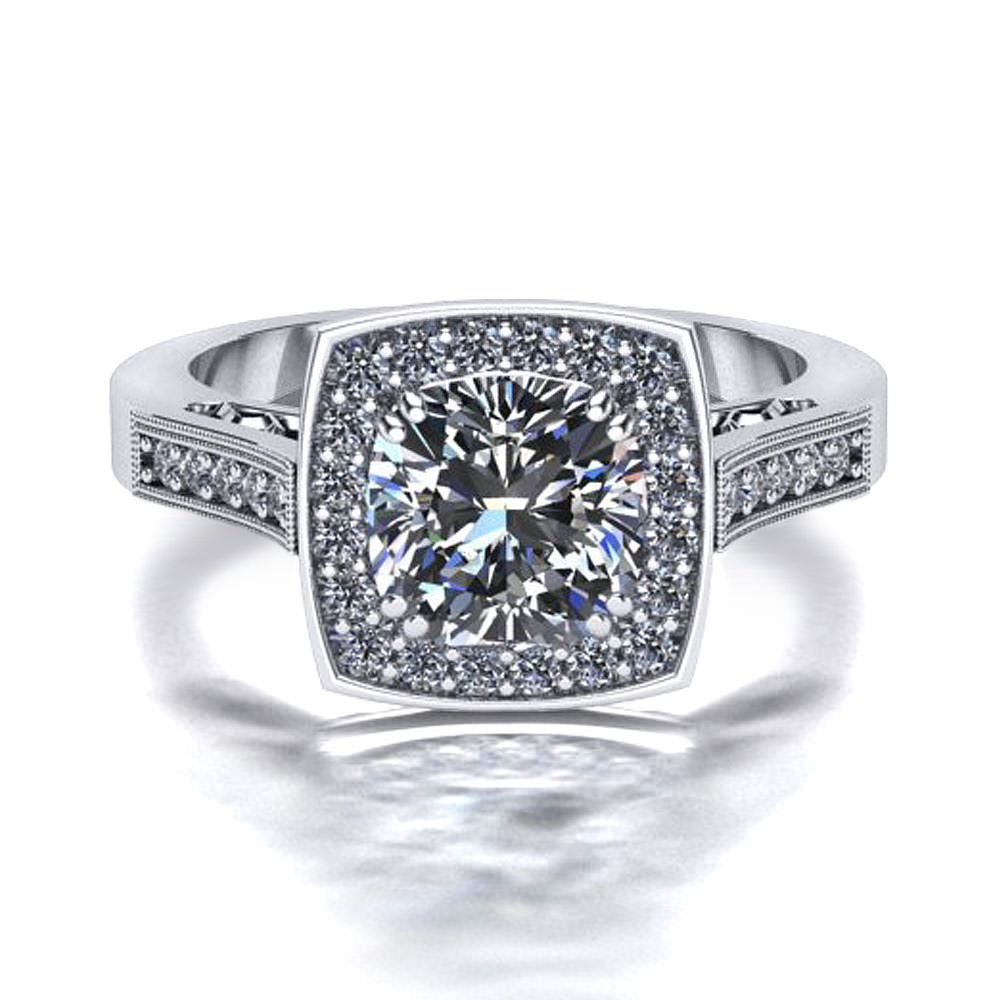 Artisans have encircled gemstones with diamond halo settings for centuries; however, it was not until this millennium that its popularity began as a bridal ring design. Ever since, jewelry designers have found countless ways to reinvent the look. The once simple halo is now available in a myriad of forms, shapes and sizes. From the traditional round halo ring to cushion cut halo engagement rings, jewelers have used almost every conceivable diamond shape you could imagine. The passion surrounding the halo seems to suggest that it is here to stay.
We invite you to browse our halo engagement ring collection online or in person. Each of these rings is individually crafted in our Connecticut jewelry shop by our master jewelers. We sincerely hope you find the ring of your dreams.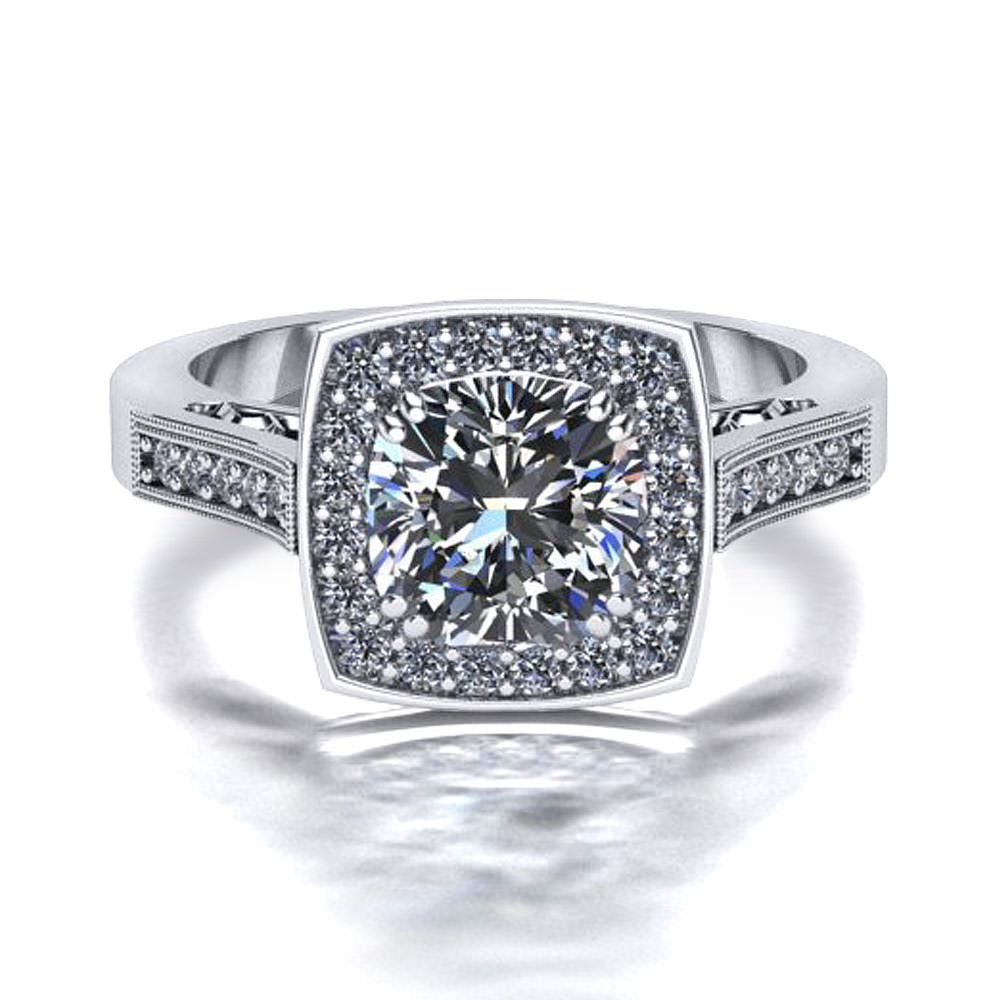 [supercarousel id=10614]