Halo Diamond Necklace
The fiery radiance of a halo diamond necklace undoubtedly announces the beauty of its featured gem. Just like a piece of fine art, the center diamond is framed by a glistening circle of shimmering accents. With a brilliant diamond radiating from its center, the surrounding halo captures the attention of all who see it. As if the natural beauty of a sparkling diamond could not stand alone, the cast of supporting stones surround it to ensure its importance.
It is no wonder that the halo diamond necklace has risen to such popularity. In addition to promoting the size of the diamond at its center, the added sparkle of secondary stones further enhances the overall brilliance of the center gem. Diamond halo necklaces can be found on every gemstone shape imaginable. Some halos are set with tiny micro pave' set diamonds encircling the center, while others boast larger diamonds surrounding the celebrated gem. There are halos with undulating patterns, and others layered in multiple tears to add additional form to the highlighted diamond. It is even common for a center diamond to be embraced by a halo of pave' set diamonds.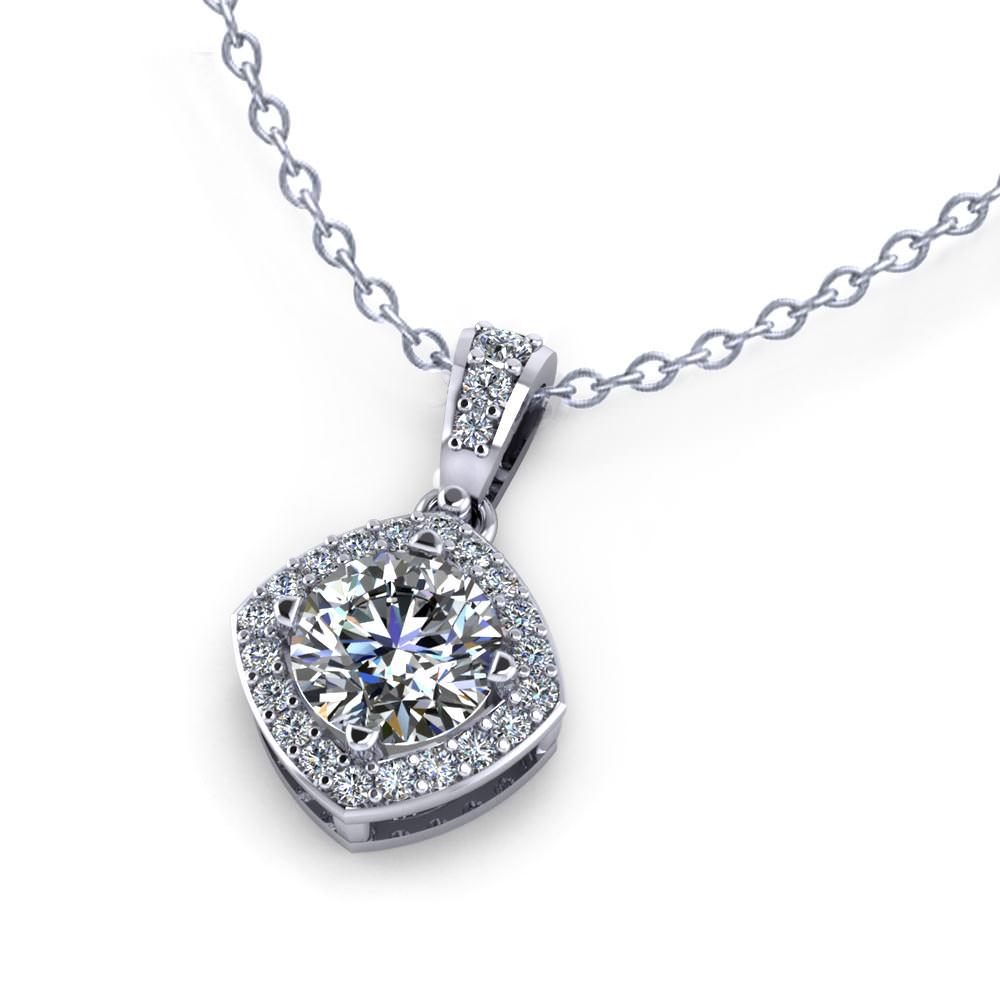 If you are considering purchasing a diamond halo necklace, or having one created for a diamond of your own, we can help you to explore all of your options. Since the artisans at Jewelry Designs create all halo diamond necklaces on location, we are uniquely qualified to assist you in finding the necklace of your dreams. Contact our team online, by telephone, or visit our unique jewelry store in Danbury, CT where our halo diamond necklaces are made.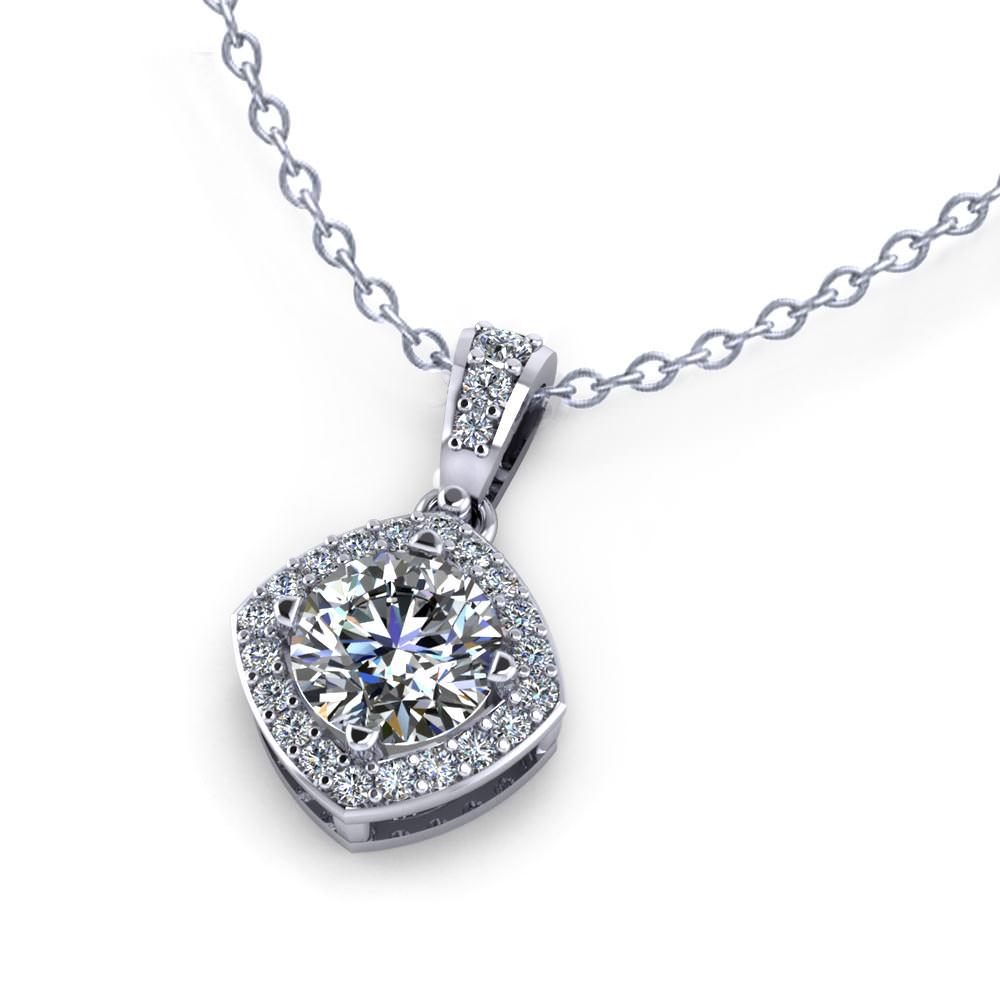 [supercarousel id=11662]