Opal Necklace
The mystical beauty of the opal necklace is a testimony to nature's unrivaled palate. Seemingly ablaze with all of the colors of the rainbow, a fiery opal necklace will capture the eye of all who glance in its direction. Those inspired by opals will have a lifetime of pleasure discovering the infinite arrangement of colors unveiled from the earth.
For many, the opal is the most intriguing gem in fine jewelry. Vibrant colors, iridescent harlequin patterns, and brilliant pin-fire patches allow this unique gem to rival the beauty and brilliance of faceted precious gems.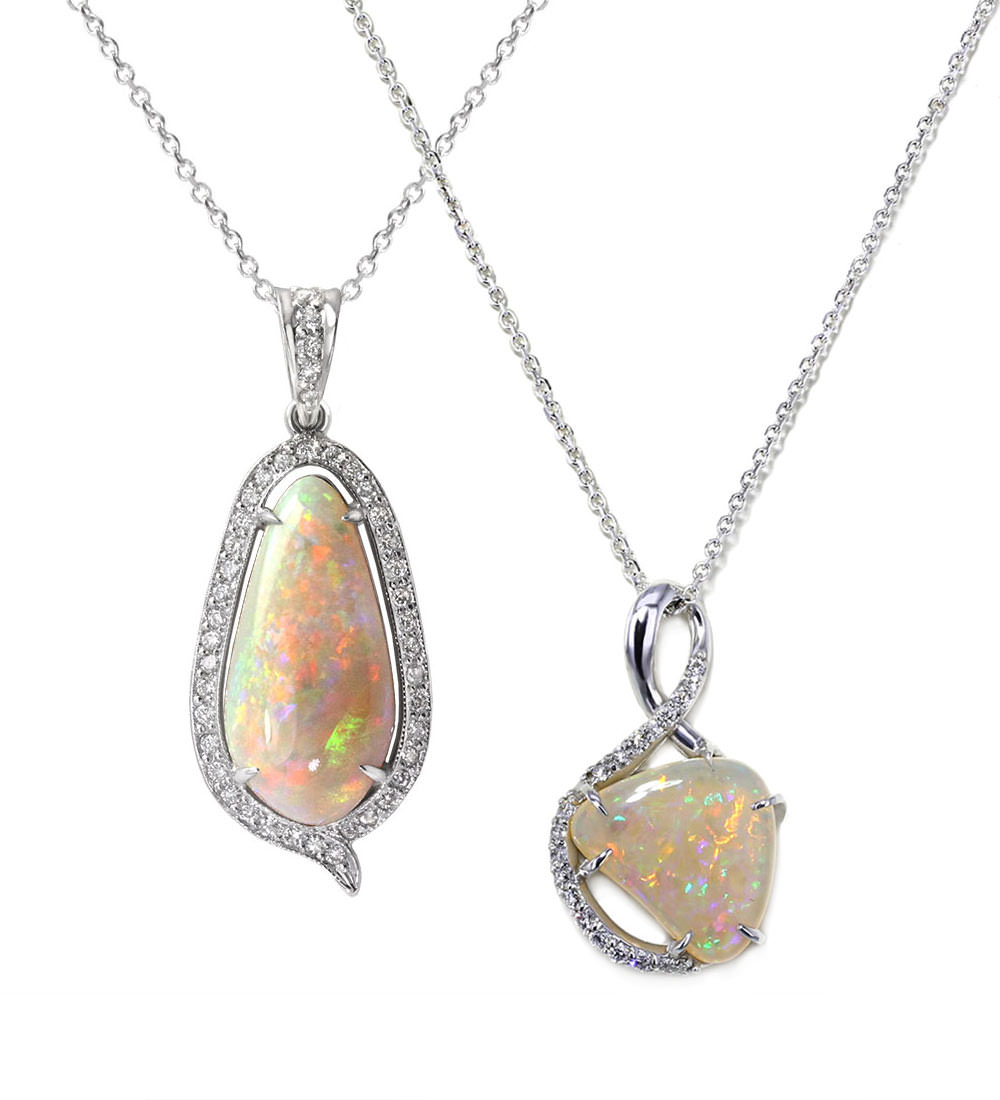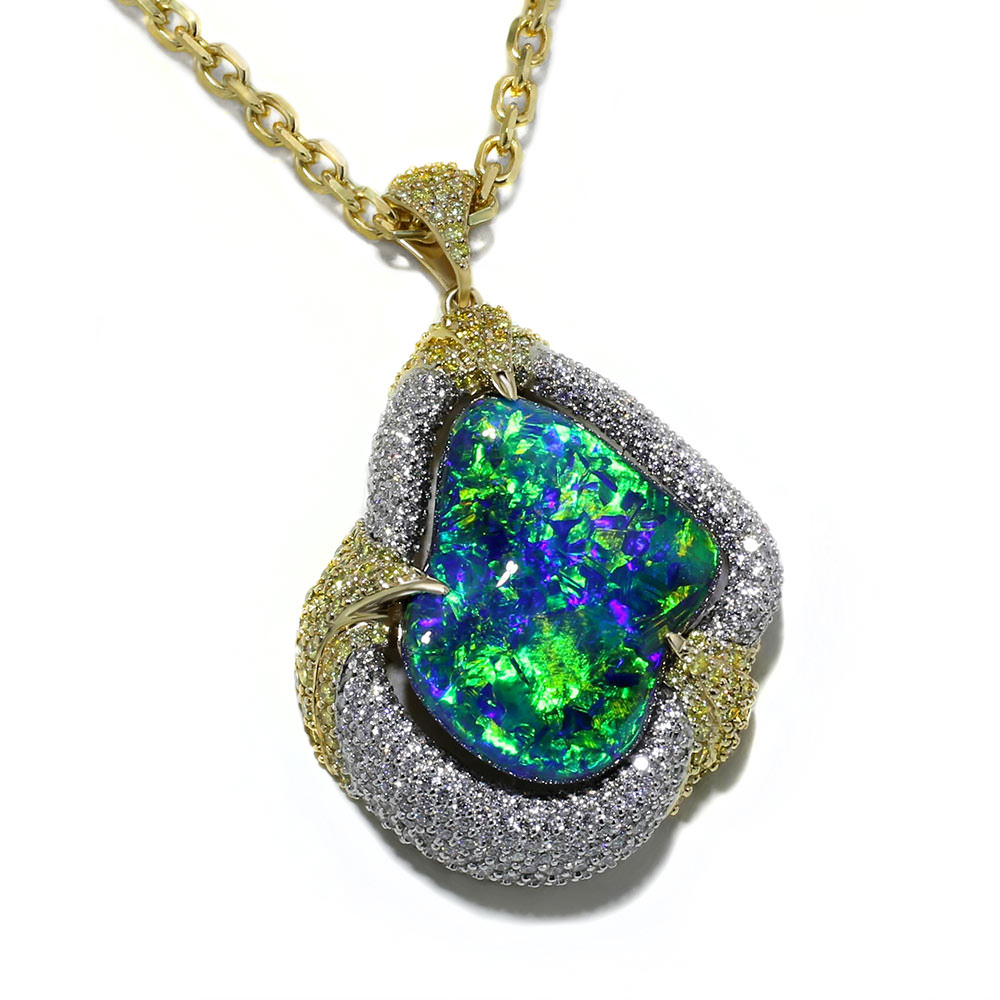 The dark mystical colors of a black opal necklace are a complete contrast to that of the transparent watery tones of a Mexican fire opal necklace. While the tight needles of fire in an Australian opal necklace are in no way similar to the translucent orangey, yellow, green tones of an Ethiopian opal necklace. The fantasy shape and contours common in boulder opal necklaces lend themselves to a design not available in other types of opals.
The incredible diversity of opals make them nearly possible to match. With each stone being slightly different than the next, it is no wonder that you do not see the rare exotic opal in commercial jewelry. The lack of material consistency makes it virtually impossible to mass produce.
At Jewelry Designs our artisans individually create each piece of opal jewelry, so we can use the finest and most unusual specimens for our one-of-a-kind opal pendants. After viewing our online selection, visit our jewelry gallery in Danbury, Connecticut where our master jewelers create opal pendants and necklaces.